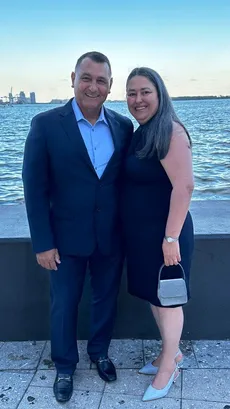 Lourdes Berlanga is a licensed Marriage and Family Therapist who owns Soul Counseling, LLC, a mental health practice in Live Oak, Florida. Her services extend beyond the local community, as she provides virtual services to clients throughout Florida. As a member of the American Association of Christian Counselors, Lourdes offers counseling services with a Christian perspective.
Her professional experience includes serving as a director for outpatient services for three counties in the area, providing mental health services to adults, couples, and children while working at a local community agency, and obtaining certification in Trauma-Focused Cognitive Behavioral Therapy and Prepared Enrich to help couples in premarital, marital, and re-marital therapy. Additionally, she holds a license as a case manager.
Lourdes has a variety of interests outside of her work, including cooking, gardening, raising farm animals, and reading. She is also pursuing her Doctoral degree at Liberty University.
Overall, Lourdes provides face-to-face and telehealth counseling services to individuals, couples, and families in a compassionate and professional manner. In addition, her various certifications and experience in providing mental health services to different populations make her a well-rounded and capable therapist.